Why Legacy 3D Roofing
Based in DFW, Legacy 3D is a Firefighter owned and operated commercial and residential roofing and construction company. Our crews have 25+ years of experience installing roof systems of all types. What sets us apart, you ask? First of all, We Don't Cut Corners. Secondly, we understand it's the Attention to Details that matter and most importantly, HONESTY and TRUST are what we value above all else. Legacy 3D is a true family business and this family understands that HONESTY builds TRUST and together they breed INTEGRITY. We also realize that this integrity isn't built overnight, but rather, is earned each and every day and our team works vehemently to uphold this. These values are shared throughout the organization from the executive staff to the sales teams down to the boots on the ground. We want to partner with you to build and protect your investment for the future.
Residential Roofing
Our team of residential roofing installers takes great pride in their work. From traditional asphalt shingles to the newest composite, metal and tile roof systems our roofers are trained and certified installers for all types of roof systems. Cutting corners is not an option. A weather tight roof is always the first priority but your roof should be visually appealing as well and Legacy 3D wants to partner with you to achieve that curb appeal that your neighbors will envy.
Was your home damaged by a storm? We'll partner with you and your insurance company to ensure your insurance claim and settlement is handled fairly, timely and in accordance with local and state regulations.
Commercial Roofing
The commercial and specialty roofing industry is a rapidly growing industry and there are many different roof systems and options available. Our team of professionals are trained in all types of roof systems and our services include routine maintenance, complete re-roofs, layovers and of course new construction.
Reviews
JEFFREY TIMMONS
I went out for quote twice for a roof replacement, which involved an insurance settlement from hail damage that occurred last year. Probably 6 to 8 estimates total. I was not aware of the Texas insurance law the first time, although many of the estimates were higher than the settlement anyway, so that's why there were two rounds. I included Home Advisor in the second round of estimate requests, and only three companies (total) actually went through the effort to come out and do an on site inspection, most of which included drones. …read more
RAYMUNDO GONZALEZ
Very professional and awesome work. Thanks to Richard and his crew this process has been very easy and stress free. I highly recommend 3D roofing. If you need anything done Richard is your guy!
OTTO AUDIRSCH
Everything from the estimate to the finished product was great. We highly recommend this company for anyone looking for a roof. They made sure to leave the property clean after the job. Richard came and did a quality inspection to make sure it was up to his standard. We are more than happy with the work they did and will definitely refer to our friends and family.
RYAN CHANCE
Absolutely fantastic company with first class customer service. I highly recommend this company for all roofing needs. Ask for Richard! Thanks again for everything.
MARK HOWARD
They totally exceeded my expectations in the replacement of my roof. Quality material with professional installation. I have recommended them to my friends and neighbors as a local and trustworthy business for roof replacements.
DAVID VELOZ
Highly recommend these guys Richard was awesome really made it a stress free process! I will definitely be recommending him to everyone I know! Everyone is super friendly and the roofers exceeded expectations! I loved my new roof and gutters!
WILLIE LOPEZ
Legacy 3D did a great job replacing my roof. Stress- free and no hassle, 100 percent satisfied. Recommended approve.
MORTON REALTY
3D has done quite a few roofs for us this past year. Richard is very professional, knowledgeable and prompt. Their crews show up when they promise, finish on time or early and when they leave its like they were never there other than the new roof. I highly recommend 3D.
CLAUDEAN JAMES
Very happy & satisfied with everything. All were very nice & honest. A very good company.
Meet the Executive Team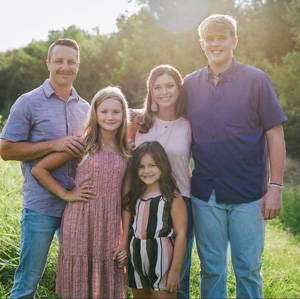 Mark Dowdy
Mark is the Founder and President of Legacy 3D Roofing. Texas born and raised, he graduated from The University of Texas at El Paso (UTEP) in 2004 with a Bachelor's degree in Business Management. It was on the football field at UTEP that Mark would learn some of his most valuable life lessons as a four year starter for the Miners.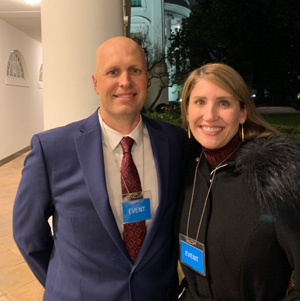 Josh Dowdy
Josh is a managing partner and Senior Vice-President of Legacy 3D. Josh has personally facilitated well over 100 real estate transactions.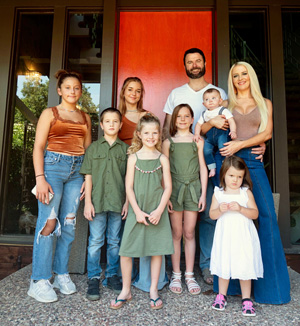 Richard Ford
Richard is our Vice-President of Operations. He is a lifelong friend of the family. You will find him on-site at almost every project. If Mark is the head coach, Richard is the offensive coordinator ensuring everything runs smoothly, and that our crews have everything they need to complete the highest quality work.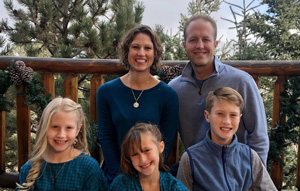 Justin Dowdy
Justin is a practicing neurosurgeon and the Chief Financial Officer at Legacy 3D. Justin attended Texas Tech University on an academic scholarship and ultimately graduated from Texas Tech's medical school in 2009.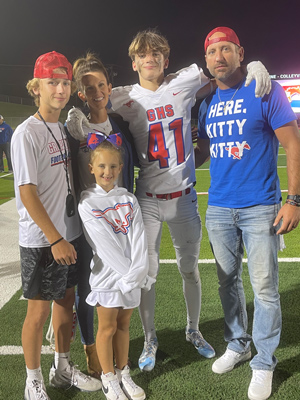 Joey Knapp
Joey is the Director of Commercial and New Construction
Development. Joey grew up in Texas and currently resides in Grapevine. He attended the University of Texas at El Paso (UTEP) where he studied Business and played football.